Yerukula
Yerukula is a Dravidian language spoken by about 70,000
people in parts of Andhra Pradesh in India. The language
is also known as Kurru basha or Kulavatha and is closely
related to Ravula and Irula, and more distantly related to
Tamil. The Yerukula people call themselves Kurru:
the name Yerukula comes from their women's traditional
profession of fortune telling (eruka cheputa).
Yerukula script
This is a script for Yerukula devised by Professor Prasanna Sree.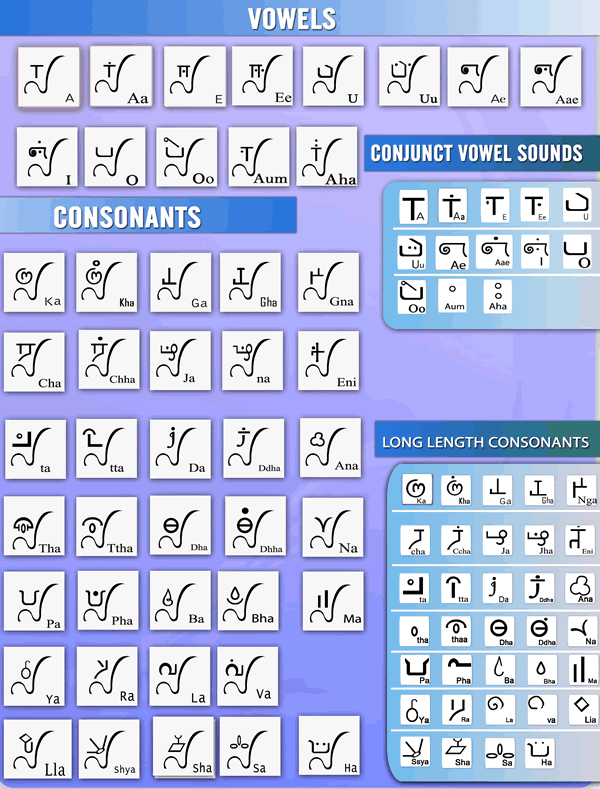 Information provided by Professor Prasanna Sree
of Andhra University, Visakhapatnam, Andhra Pradesh, India
There is another script for Yerukula devised by Gunna
Ramakoteswara Rao from Challagirigala in Nellore district
of Andhra Pradesh. It was modelled on the Telugu,
Devanagari and Latin alphabets and has been used in
a number of school texts books
More details:
http://www.hindu.com/2007/08/08/stories/2007080853290400.htm
Links
Information about the Yerukula language and people
http://en.wikipedia.org/wiki/Yerukala_language
http://www.ethnologue.com/show_language.asp?code=yeu
http://www.yerukala.info