Saramaccan (Saamáka)
Saramaccan is a Portuguese-based creole language spoken by about 24,000 people
in Suriname and 2,000 people in French Guiana. Saramaccan has some similarities
with the English-based creole languages of Suriname, Aukan and Sranan, and contains
vocabulary from English, Dutch, and Sub-Saharan African languages such as Fongbe,
Akan and Gbe.
Saramaccan alphabet and pronunciation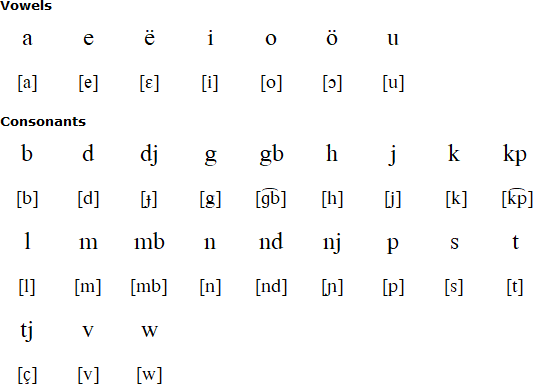 Sample sentences
De waka te de aan sinkii möön.
They walked until they were worn out.
U ta mindi kanda fu dee soni dee ta pasa ku u.
We make up songs about things that happen to us.
Source: http://en.wikipedia.org/wiki/Saramaccan_language
Links
Information about Saramaccan
http://en.wikipedia.org/wiki/Saramaccan_language
http://www.sil.org/americas/suriname/Saramaccan/Saramaccan.html